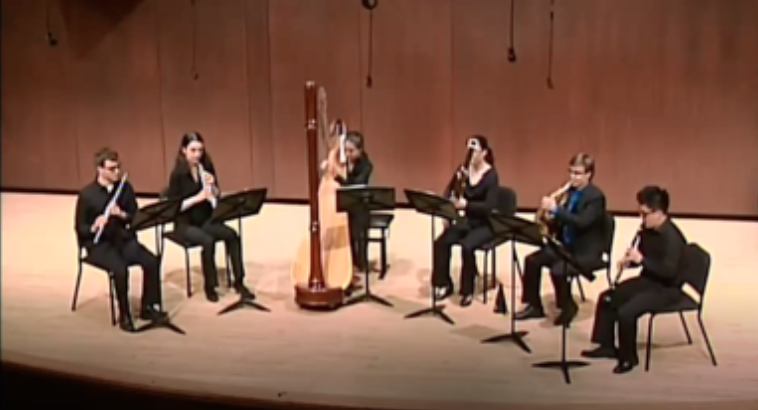 Three Movements for Choreography
For Wind Quintet with Harp
Composer: Anthony Gustav Morris
Commission (Anon)
15 Minutes
Three Movements
Jul 2013

Status: Score and parts available (rental)


Three movement suite for Flute, Oboe, Clarinet, Horn, Bassoon and Harp.
Three Movements for Choreography, the demo recording (thanks to the generosity of the Gurnemanz Foundation / Portman Project) and the wonderful players in Brno and Adrian here in Bavaria.
Flute: Izabela Brodová
Oboe: Veronika Faglicová
Clarinet: Pavel Zlámal
Horn: Adrian Hitchborn
Bassoon: Petr Sedlák
Harp: Pavla Kopecká
©2016 agm digital arts GmbH - all rights reserved

First performed by Seann Trull and friends at Juilliard and mostly recorded in Brno with Jan Košulič at Nahrávací studio Divadla na Orlí and finished with the help of Reinhold Binder at Barbeq Sound in Traubing
A privately sponsored commission for first performance at Juilliard School of Music, New York.

Recorded 2015 in Brno with players from the Brno Philharmonic.
First Performance: Juilliard, April 2013