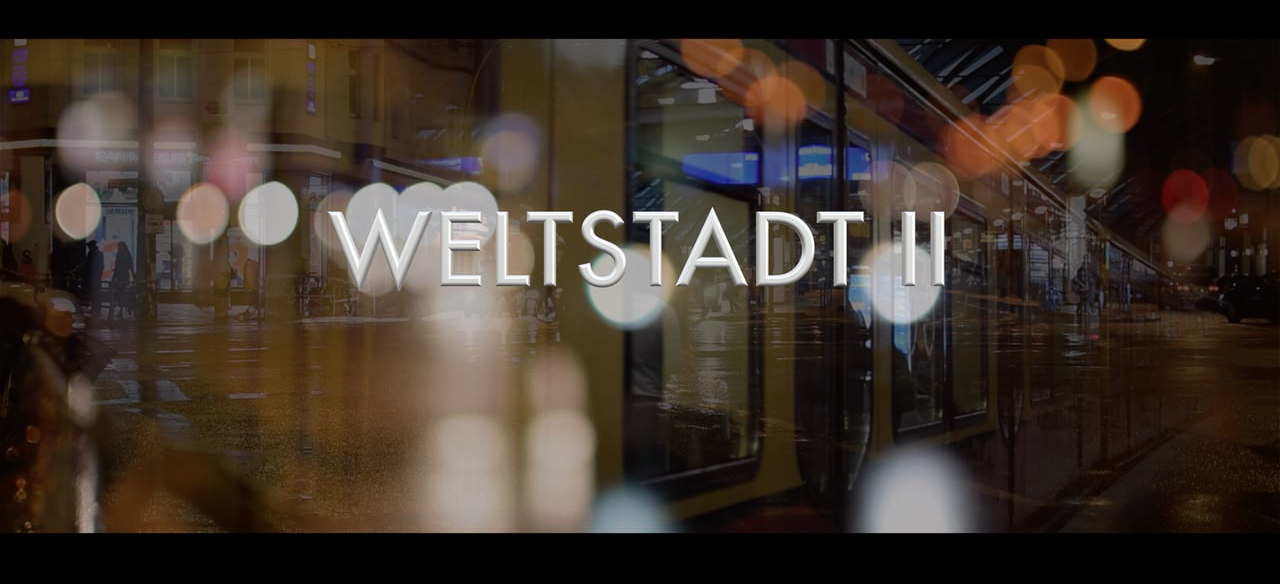 Multimedia Project, Film Production with Live Playback
Composer: Anthony Gustav Morris
Sponsored Commission (agm digital)
7 Minutes

Orchestra with solo "Morrishorn" / Flügelhorn
A film score written with a solo part that can be played live whilst the film is being shown.
First Performance: Liverpool Philharmonic Hall, November 23rd 2015, soloist Brendan Ball

WELTSTADT II

This piece is a multimedia project where I get to combine orchestral music, live performance and also video. I like telling stories with music, adding video is an extra aid to the imagination and allows me a different sound to visual balance that would not be the same with just instrumental music.

Weltstadt II is one of a series of pieces that use architectural locations and references, Weltstadt I was a ballet and performed in Cambridge in 1988 and used dancers (obviously), a taped orchestral recording and three live musicians. I am not sure where Weltstadt III will be based but this one is filmed in Berlin.

The performance replicates more or less a studio recording session where the soloist would play his or her part to augment the orchestral tracks. This is in itself a good example of the work a studio musician is asked to do.

The orchestral string parts were recorded with the Moravian Philharmonic (an orchestra that Gustav Mahler once conducted) in Olomouc and the wind parts in Brno (the town where Janacek lived and Korngold was born), both towns being in the Czech Republic and a little nearer to where I lived at the time in Vienna than Liverpool is.

In the middle section, an actor, Luca Schaub (Berliner Ensemble) recites a poem by Goethe.




Available Media: archived video and audio. Introduction to piece at premiere.
At the premiere of Weltstadt II at the Liverpool Philharmonic Hall as part of Solo Trumpeter Brendan Ball's recital "Not Just a Trumpet!", Composer and film maker Anthony G Morris introduces his piece to the audience.

NOTE: The video below is from the introduction speech for the first performance and also the whole piece in the second video.