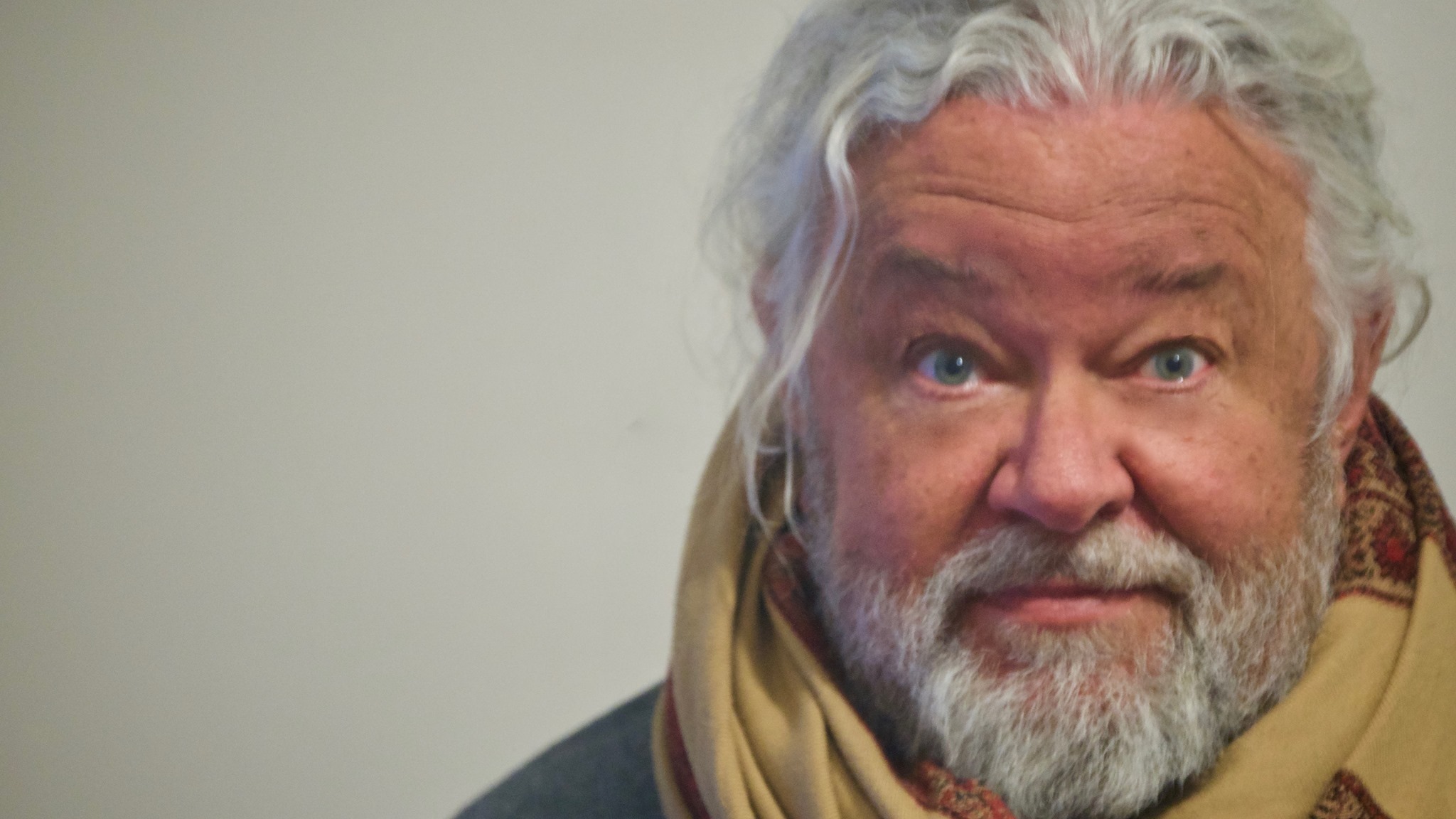 +49 8821 9433970
anton@12ton.de
www.12ton.de
Postfach 1112 82467 Garmisch-Partenkirchen
Germany

Profile

Anthony played in numerous world famous ensembles and orchestras and then worked as a commercial composer graduating into production management. He has been CEO of his own company agm digital arts since 1985 and has gathered experience in creative artistic, operative and strategic roles working on behalf of clients in the business fields of culture management, technology development, film and music production, marketing, special events and exhibitions.
He is responsible for some groundbreaking digital, as well as analogue audio hardware developments that are in use today from Hollywood to Bollywood.
Software developments by agm digital arts are being also used on film, TV and media/DVD productions globally.
His advanced interdisciplinary thinking allows him to excel with even very diverse projects and deliver much admired results.

Secondary Education

1980-1981 Richard Strauss Konservatorium - München
Hornstudium bei Nikolaus Grüger (Consortium Classicum)

1979-1980 Hochschule für Musik, Wien
Hornstudium bei Prof. Josef Veleba (Wiener Philharmoniker)

1977-1979 Hochschule für Musik, Köln
Hornstudium bei Prof. Erich Penzel (Gewandhausorchester Leipzig, Westdeutsche Rundfunkorchester Köln).

1976-1977 Hochschule für Musik, Wien
Hornstudium bei Prof. Josef Veleba (Wiener Philharmoniker)

1974-1976 Trinity College of Music, London - Performance diploma LTCL
French Horn studies with John Burden (LSO),
Composition with Richard Arnell. Joint first prize winner "Trinity College - John Burden Brass Competition" in his first term at college.

Professional Experience

1992 - Present, agm digital arts GmbH
Owner.

2018 - retained consultant to Malta Philharmonic Orchestra

1985-1992 agm communications Ltd. (uk)
Owner.

2009-2016 Classical Composer, Vienna, Austria
Concurrent to studies of contemporary music business practices in the classical field, composed numerous works that were performed by players fromVienna Philharmonic, Vienna Symphony and noted international soloists.

2003-2005 E-Commerce Consultant, ICL (FUJITSU), Frankfurt und München
Responsible for client-base development in cultural areas for new web based technologies. Oversaw development of first client-managed website content management system for the Gärtnerplatztheater in Munich.

2009-2011 Consultant Technical Director - Norbert Brainin Foundation, Asolo, Italy
Charitable development work. Planning of educational content recording and distribution including the creation of recording and replay environments as well as digital storage and distribution systems. 3D video content.

2001-2009 European Broadcast Consultant, DTS (DIGITAL THEATRE SYSTEMS) NASDAQ DTSI, Agoura Hills, California
Responsible for overseeing client development across all areas of surround sound implementation in Germany and other close-by countries. Developed the first software encoding suite for DTS audio for DVD and other applications. This suite was subsequently purchased by DTS and branded as an own product. Secured the sales rights for Germany for this software and managed the distribution for DTS. Managed and oversaw the encoding of over 200 DVD titles for large film company clients.
As a consultant worked to establish DTS as a format for future IPTV and other broadcast applications and represented DTS for 2 years on the European Broadcasting Union Surround Sound Codec selection and evaluation committee.

1989-2002 Consultant General Manager, Touchdown Studios, Munich
Business planning and general management of Germany's first HDTV standard sound production studio. Concept design and installation management of first 8.1 digital surround sound system with periphonic (including height) replay. Managed several post- production projects for international clients. This included the installation of a new studio and ensuring Dolby Film Mixing compatibility even though the room supported a new surround format.
Oversaw client needs on many chart-music productions employing top UK mixing engineers on behalf of German record companies - BMG, Warner Brothers etc. Studio Management responsibilities.

Professional Engagements

1985-1988 Hornist, Orchestra of Kent Opera, UK
"The UK's finest Opera Orchestra" (Sunday Times), Conductor Ivan Fischer

1981-1985 Hornist, Brucknerorchester, Linz
Wechselhornist (I,II,III,IV mit Verpflichtung zur Wagnertube). Performance of vast repertoire orchestral music as well as Opera.
Adjacent to studies concert tours and performances with:
Tibor Varga Orchester, Sion, Stuttgarter Philharmoniker, Münchner Philharmoniker, Münchner Symphoniker, Symphonie Orchester Graunke, Stadttheater Wupperthal, Deutsches Sinfonieorchester Duisburg, Offenbachtheater Köln, Kurorchester Garmisch-Partenkirchen, Wiener Kammerorchester, Wiener Tonkünstlerorchester, Raimundtheaterorchester, and numerous others.

Selected Projects

2010 - present - composition of larger collection of works.
Fortunate enough to be funded to work as composer alongside research projects in Vienna for 6 years from 2009. Concurrent study of future performance and other related techniques. Careful observation of the slightly disadvantageous business climate for classical composers in the hope of finding "a formula that rewards the work financially for all concerned". Artistic project excerpts can be viewed at www.vimeo.com/artdespitetechnology

2009-2011 HD video productions for UK Datacenter clients
Scripting and concept, filming, editing and encoding for distribution. Classified content.

2009-2012 Production and management of exhibition "Arnold Schönberg - Wer Ich Bin" Designed and assembled/installed with Nuria Schoenberg-Nono at the Arnold Schönberg Center, Wien. Exhibition ran from 2009-2012. It included a periphonic 14.2 surround replay system and HD projection.

1998 Design and production/manufacture AGM TSS processor
Audio processing, production of an analogue unit that converts stereo signals to three channel LCR. Sold into over 60 post production studios worldwide. There is rarely a Hollywood production that does not process stereo recordings for soundtracks using this processor. Used also each year at the International Broadcast Conference in the Digital Cinema auditorium as well as outside relays for the Covent Garden Opera House as well as Karlsruhe Schloss Festspiele und Deutsches Theater München.

1995 Producer, Schering Multimedia Event "Image 100" in Marlene Dietrich Halle, Babelsberg Studios Berlin.
This included overseeing script, stage design, composition and production of the music score recorded with Münchner Symphoniker as well as system design for 19M wide screen display and 35 projector system.

1997 Score composition and production for "Slapping Stones" dance production at Landestheater Innsbruck. Choreography by William Anthony, Music by Anthony G Morris, 19 performances.

1992 Concept and design digital multi-layer surround sound effects replay system for the new Glyndebourne Opera House with Theatre Projects London.
The first ambisonics system of this type relaying sound effects around an audience for opera productions. Central control/processing and sound distribution system with panning controls in horizontal as well as vertical planes.

1990 Concept and design management of agm digital MR1 microphone recording system. 4-capsuled tetrahedral surround sound microphone system for recording and processing classical recording. Recordings undertaken with Wiener Philharmoniker (Riccardo Muti, Bruckner 7te Sinfonie, für ORF), Deborah Polaski, Brahms und Strauss Lieder mit Charles Spencer (Klavier), Quartet of the Cambridge Chamber Academy, String Quartets by Grieg and Sibelius.

1987-1989 Digital Audio Restoration Systems Development
In collaboration with CEDAR Audio in Cambridge ported audio restoration systems into working with variable area and variable density optical film soundtracks. Undertook research into archive film formats and printing techniques and undertook sound restoration on many archive film projects including "Fantasia" for Buena Vista Sound/ Disney and over 20 films for the National Film Archive in London.

1987-89 AGM-Net Development
A multi tiered control and diagnostics development mainly for professional audio equipment. Licensed to C-Audio in Cambridge subsequently sold to HARMAN Group. Using the user-bits in AES-EBU balanced audio data streams making a bi-directional resilient control and monitoring network that detected over-heating and general absence/technical-well-being of audio equipment in installations. Used at Cairo's Discotheque to allow remote diagnosis and save long trips with large amounts of equipment when faults were reported by local staff with little knowledge of what could have caused them.

1987 Surround Discotheque
Responsible for the sound system design and installation for First Leisure Corporation UK the worlds first ambisonic surround sound discotheque at "Cairo's" in Swindon UK

1987 Ambisonic Surround Sound Systems and Productions
Due to being asked to produce and provide content for multimedia events for companies such as Mercedes, BMW, I oversaw the development of several innovative surround sound recording and replay systems mostly based on Ambisonic technology under license from the UK National Research and Development Company. These systems were used for product launches mainly including a 16 channel with height channel audio system for Graphite Microsystems in Maastricht, Holland.

2004-2010 producer, educational video content
Interviews and teaching videos with famous instrumentalists (mostly horn players) over 20 hours. Some available on www.youtube.com/hornchannel for free educational use. Also, historical short documentaries some excerpts from which can be viewed on www.youtube.com/user/artdespitetechnology

1985-1990 Commercial Composer in England
I wrote and produced many television and other film and video soundtracks including series for Channel 4 Television and clients such as the UK National Grid Company and Video Arts Television.

1985-1989 Telex and Fax forwarding systems
In collaboration with Atlantic Telecom Inc. I developed a "packet switched" X-25 based system that collected and forwarded telex traffic from companies in the USA for refiling from the UK and was involved in providing X.400 standards development examples.

1982-1984 General Computer Interests
In Linz, whilst in the Brucknerorchester, I spent much of my non-orchestral time working with the first generation of home computers. Developed innovative ways for messaging. One of the three first users of the first public email system in Austria. Using one of the very first Fairlight Computer Musical Instruments, the first MIDI sequencers in Europe and accompanied by Robert Moog and other prominent computer music geniusses in Hubert Bognermayr and Harald Zuschrader's "BERGPREDIGT" in Linz Cathedral in front of an audience of 10,000.

I wish to thank for all you have done for me and for my endeavors in Venice and in Vienna. This sounds very formal but I really want you to know how grateful we all are to you. Yesterday we went through the multimedia exhibition again and there were people from the government and the board of directors of the Center...... Everyone admired the exhibition and I realized again how much of it we owe to you. ....I am looking forward to working with you again.
Nuria Schoenberg-Nono, regarding Arnold-Schönberg "Wer Ich Bin - Who I am" Exhibition Vienna